Find us on: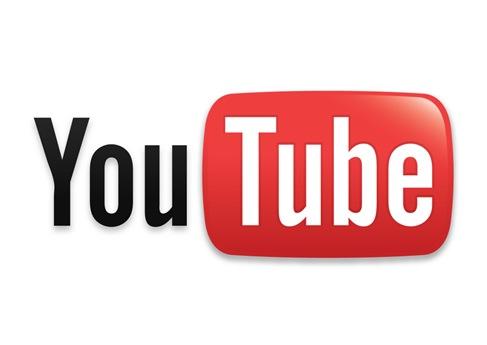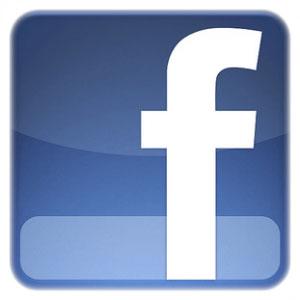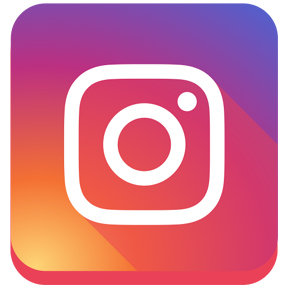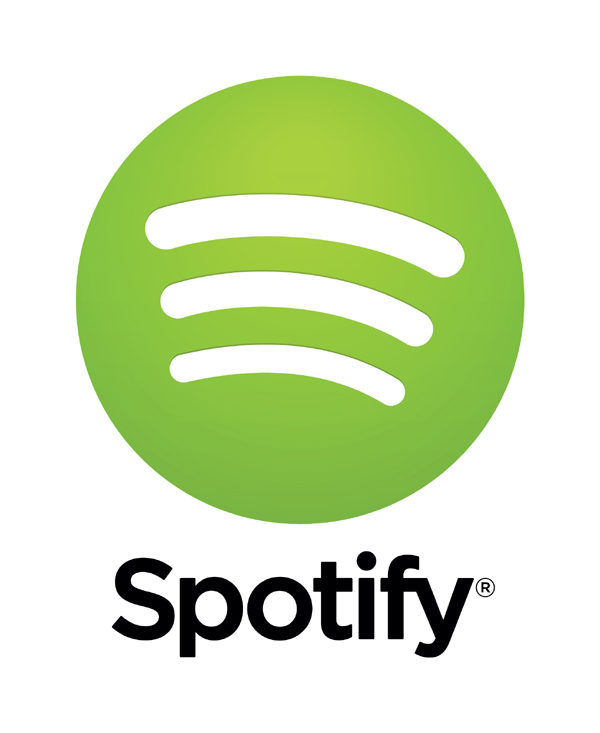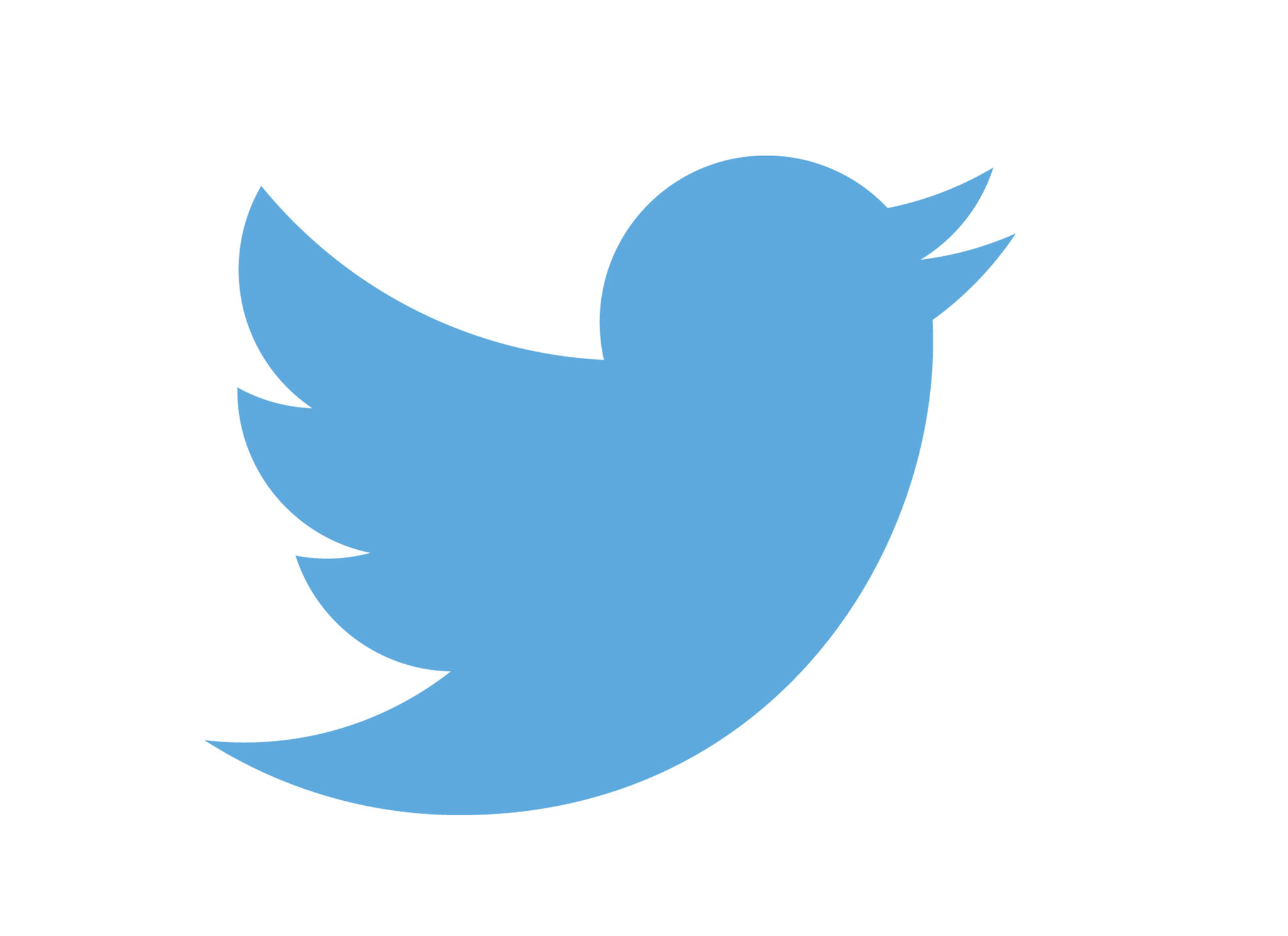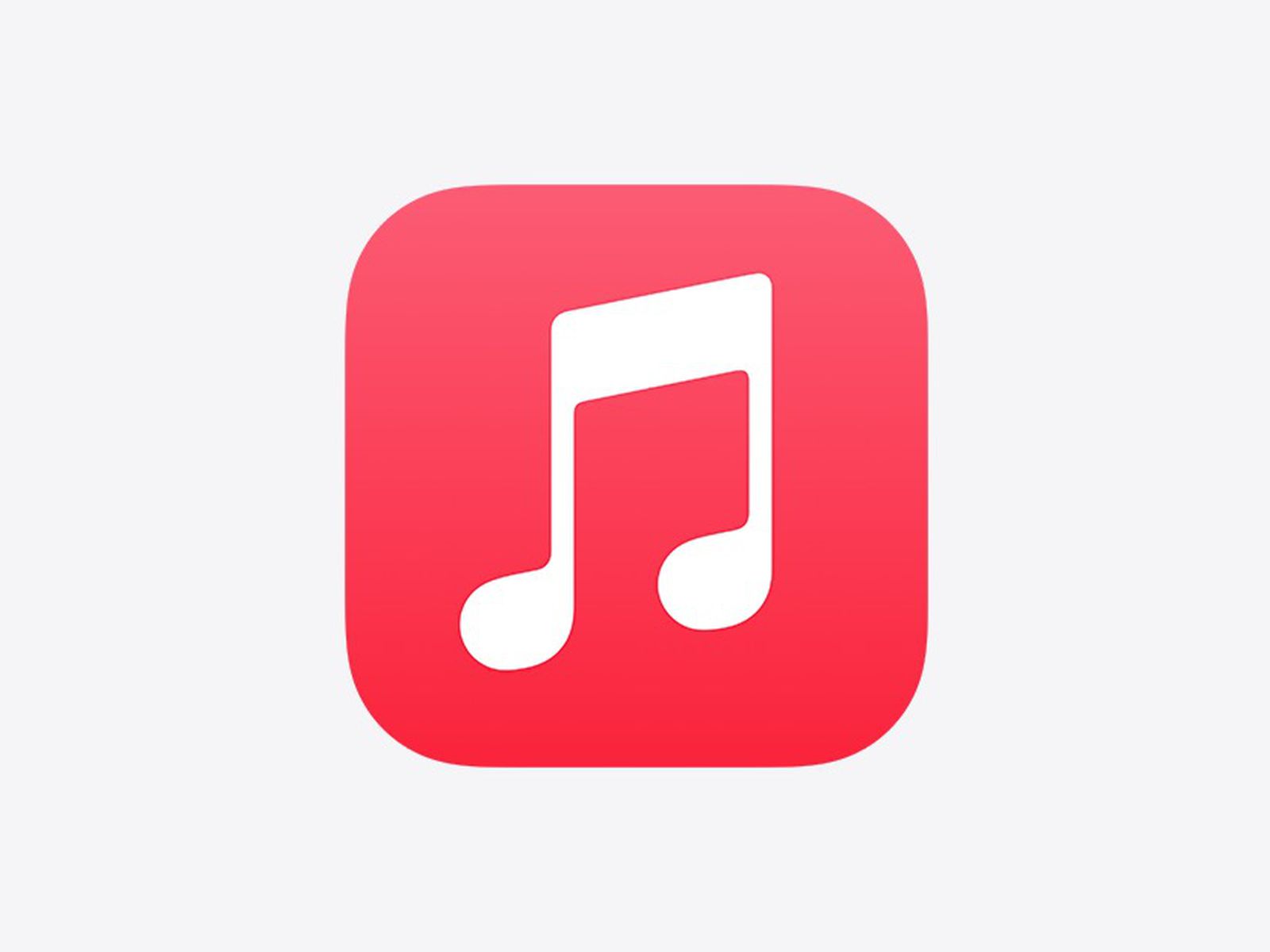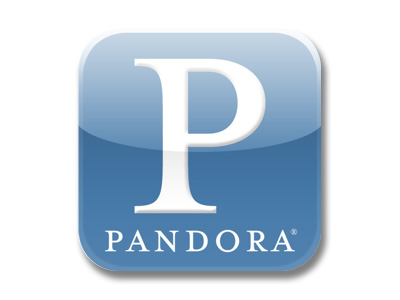 ---
AC Myles is available, nationally and internationally, for corporate and private events with band or solo.
Please Contact with Email for Booking Information
---
Select Dates

2023
Saturday October 28 - Table Mountain Casino, 7p, Friant, Ca.

Saturday November 18 - Backyard Social Club, 7p-9p, Clovis, Ca.

Friday December 1 - Black Oak Casino, 8pm, Tuolumne, Ca.

2024
Saturday January 6 - Almost Famous Wine Co., Livermore, Ca.
Sunday January 28 - Powerhouse Pub, 3pm, Folsom, Ca.



---
Career Highlight Appearances:
Lucerne Blues Festival, Switzerland
Cognac Blues Passions, France
Blues from the Top Festival, Colorado
Pittsburgh Blues Festival
San Francisco Blues Festival
Davies Symphony Hall, San Francisco, Ca
Ponderosa Stomp, New Orleans, La
Spring Blues Fest, Ecaussines, Belgium
Grolsh Blues Festival Schöppingen, Germany
Moulin Blues Festival, Netherlands
Topanga Blues Festival, Los Angeles, Ca
Blues Estafette, Utrecht, Netherlands
NAMM Convention, Anahiem & Nashville
Great American Music Hall, San Francisco, Ca
BB Kings Blues Club, NYC, Nashville, Orlando
House of Blues, Orlando, Chicago, New Orleans, Los Angeles
Pennsylvania Blues Festival
Labatt Blues Fest Edmonton, Canada
Daytona Blues Fest, Daytona Beach, Fl
San Jose Jazz Summer Fest, San Jose, Ca
BamaJam, Enterprise, Al
Monterey Blues Festival, Monterey, Ca
Metro Mountain Blues Festival, San Jose, Ca
Winthrop Rhythm & Blues Festival, Winthrop, WA
Rock Cut Blues Festival, Kettle Falls, WA
Great Woods Music Festival, Beausejour, MB
El Dorado BBQ, Brews & Blues Festival, Reno, Nv
Blues Brews and BBQ Festival, Champaign, Il

Everclear
Gin Blossoms
Kenny Wayne Shepherd
Gov't Mule
Zac Brown Band
Buddy Guy
Elvin Bishop
Fabulous Thunderbirds
George Thorogood
Tedeschi Trucks Band
Sonny Landreth
Otis Clay
Fillmore Slim
Samantha Fish
John Nemeth
Popa Chubby
Joe Louis Walker
Chris Cain
Kirk Fletcher
Tim Barnes Stoneground

---
Feb 2, 2019 BarrelHouse Brewing Co., 730-1030p - Visalia, CA
Feb 8, 2019 Schoolhouse Tavern, 8-11p - Sanger, CA
Feb 14, 2019 Blend Ultra Lounge, 7-10p - Lodi, CA
Feb 15, 2019 Papas Place - Clovis, CA 730-1030p
Feb 22, 2019 Last Friday of every month - Mannhiem Social Club - Brentwood, CA 8p
Feb 24, 2019 Half Moon Bay Brewing Co. - Half Moon Bay, CA 5-8p
Feb 28, 2019 Six String Showdown @ Poor House Bistro - San Jose, CA 6-9p
Feb Guest: Terry Hiatt
Mar 24, 2019 Joe's Great American Bar, 8pm - Burbank, CA
Apr 6, 2019 BarrelHouse Brewing Co., 730-1030p - Visalia, CA
Apr 12, 2019 Schoolhouse Tavern, 8-11p - Sanger, CA
Apr 18, 2019 Black Oak Casino - Tuolumne, CA 8p
Apr 26, 2019 Mannhiem Social Club - Brentwood, CA 8p
Apr 27, 2019 Bear River Casino - Eureka, CA
May 2, 2019 Aptos Street BBQ - Aptos, CA
May 10, 2019 Papas Place - Clovis, CA 730-1030p
Jun 4, 2019 Harrah's Lake Tahoe w/ Buddy Emmer - Lake Tahoe, CA
Jun 14, 2019 BarrelHouse Brewing Co., - Paso Robles, CA
Jun 15, 2019 Poor House Bistro, - San Jose, CA
Jun 16, 2019 Powerhouse Pub, 3-6pm - Folsom, CA
Sept 13, 2019 Hollister House, 9p-12a - Hollister, CA
Sept 14, 2019 Private Function, 8-11p - Fresno, CA
Sept 15, 2019 Powerhouse Pub, 3-6p - Folsom, CA
Sept 18, 2019 Crossroads BBQ, 6-8p - Carmel, CA
Sept 20, 2019 Schoolhouse Tavern, 8-1030p - Sanger, CA
Sept 21, 2019 Blues & Roots Festival, 6p - Hanford, CA
Sept 25, 2019 Private Event - Pines Resort, 8-11p - Bass Lake, CA
Sept 26, 2019 Koy Wae Lounge - Tachi Palace Casino, 8-11p - Lemoore, CA
Sept 27, 2019 Mannhiem Social Club, 8p-12a - Brentwood, CA
Sept 28, 2019 Bear River Casino, 9p - Eureka, CA
Sept 29, 2019 Harris House concert, 2p - Fortuna, CA
Sept 30, 2019 Blue Wing Saloon, 6p - Clearlake, CA
Oct 3, 2019 Aptos Street BBQ, 6-8p - Aptos, CA
Oct 5, 2019 Lucy's Lounge, 9p-12a - Fresno, CA
Oct 8, 2019 Harrahs South Tahoe, 8-11p - South Lake Tahoe, CA
Oct 10, 2019 Gazebo Garden, 6-8p - Fresno, CA
Oct 11, 2019 Toca Madera Winery, 8-11p - Madera, CA
Nov 9, 2019 Poor House Bistro, 6-10p - San Jose, CA
Nov 15, 2019 Papas Place - Clovis, CA 730-1030p
Nov 20, 2019 Feather Falls Casino, 8p - Oroville, CA
Nov 22, 2019 Schoolhouse Tavern, 8-1030p - Sanger, CA
Nov 23, 2019 Lucys Lounge, 9p-12a - Fresno, CA
Nov 24, 2019 Englemann Cellars, 2-5p - Fresno, CA
Nov 29, 2019 Mannhiem Social Club, 8p - Brentwood, CA
Nov 30, 2019 Crossroads BBQ, 6p - Carmel, CA
Dec 1, 2019 Fulton 55, 7p - Fresno, CA
Dec 5, 2019 Aptos Street BBQ, 6p - Aptos, CA
Dec 7, 2019 Mission Street BBQ, 6p - Santa Cruz, CA
Dec 8, 2019 Half Moon Bay Brewing Co., 5p - Half Moon Bay, CA
Dec 12, 2019 Chukchansi Casino - Coarsegold, CA

---
Jan 19, 2018 Schoolhouse Tavern - Sanger, CA
Jan 25, 2018 Last Thursday of Every Month - Six String Showdown @ Poor House Bistro - San Jose, CA 6-9p
Jan Guest: Tim Barnes/Stoneground & Angel Reyes/Sylvester Hot Band
Jan 27, 2018 BarrelHouse Brewing Co., 630-930p - Visalia, CA
Jan 30, 2018 Harrah's Lake Tahoe / Special Guest w/ Buddy Emmer - Lake Tahoe, CA
Feb 1, 2018 Aptos Street BBQ - Aptos, CA
Feb 11, 2018 Mission Street BBQ - Santa Cruz, CA
Feb 14, 2018 Blend Ultra Lounge, 7pm - Lodi, CA
Feb 17, 2018 Goldstiens, 9pm - Fresno, CA
Feb 22, 2018 Last Thursday of Every Month - Six String Showdown @ Poor House Bistro - San Jose, CA 6-9p
Feb Guest: Rockin' Johnny Burguin
Mar 4, 2018 Joe's Great American Bar, 8pm - Burbank, CA
Mar 16, 2018 Schoolhouse Tavern - Sanger, CA
Mar 17, 2018 Barmel, 7-9pm - Carmel, CA
Mar 18, 2018 Half Moon Bay Brewing Co. - Half Moon Bay, CA 5-9p
Mar 23, 2018 Sierra Meadows - Awahnee, CA 6p-930p
Mar 24, 2018 Torch Club - Sacramento, CA
Mar 29, 2018 Last Thursday of Every Month - Six String Showdown @ Poor House Bistro - San Jose, CA 6-9p
Mar Guest: Russell Barber
Mar 31, 2018 Longhouse - Gilroy, CA 830p
Apr 13, 2018 Black Oak Casino - Tuolumne, CA
Apr 14, 2018 Garcia River Casino - Point Arena, Ca
Apr 15, 2018 Moore's Riverboat - Isleton, Ca 2-6p
Apr 26, 2018 Last Thursday of Every Month - Six String Showdown @ Poor House Bistro - San Jose, CA 6-9p
Apr Guest: Bob Welsh
May 25, 2018 Pines Resort Bass Lake Concerts on the Lake, - Bass Lake, CA 7-10p
May 26, 2018 BarrelHouse Brewing Co., - Paso Robles, CA 530-830p
May 31, 2018 Last Thursday of Every Month - Six String Showdown @ Poor House Bistro - San Jose, CA 6-9p
May Guest: Kid Andersen
June 15 & 16, 2018 El Dorado Blues & Brew Fest,
3rd Street Stage, 15th @4p & 16th @130p - Reno, Nv
June 28, 2018 Last Thursday of Every Month - Six String Showdown @ Poor House Bistro - San Jose, CA 6-9p
June Guest: Jay Rossette
July 6, 2018 Schoolhouse Tavern - Sanger, CA
July 11, 2018 Yosemite Falls Cafe, Hog Heaven Bike Night, 7-10pm - Fresno, Ca
July 13, 2018 Hollister House, 9p-12a - Hollister, CA
July 14, 2018 BarrelHouse Brewing Co., - Paso Robles, CA
July 15, 2018 Powerhouse Pub, 3-6pm - Folsom, CA
July 20, 2018 Devils Canyon Brewery - San Carlos, CA Solo show 6-8p
July 26, 2018 Last Thursday of Every Month - Six String Showdown @ Poor House Bistro - San Jose, CA 6-9p
July Guest: David Landon
July 28, 2018 Shaver Lake BrewFest - Shaver Lake, CA 12Noon-2pm
July 28, 2018 Gazebo Garden - Fresno, CA 6-8pm
Aug 2, 2018 Aptos Street BBQ - Aptos, CA 6-8p
Aug 2, 2018 Little Lou's BBQ / Special Guest - Campbell, CA
Aug 4, 2018 Jessie's Grove w/ Max Cabello Jr. - Lodi, CA
Aug 16, 2018 Chukchansi Casino - Coarsegold, CA 7-11p
Aug 17, 2018 Longhouse - Gilroy, CA 9p
Aug 18, 2018 BarrelHouse Brewing Co., 630-930p - Visalia, CA
Aug 19, 2018 Malarkey's Grill - Long Beach, CA 4p
Aug 20, 2018 Maui Sugar Mill Saloon - Tarzana, CA 8p
Aug 24/25, 2018 Iron Door Saloon - Groveland, Ca
Aug 26, 2018 Half Moon Bay Brewing Co. - Half Moon Bay, CA 5-9p
Aug 30, 2018 Last Thursday of Every Month - Six String Showdown @ Poor House Bistro - San Jose, CA 6-9p
August Guest: Travis Brooks
Sept 5, 2018 Yosemite Falls Cafe, Hog Heaven Bike Night, 7-10pm - Fresno, Ca
Sept 7, 2018 Old Town Farmers Market - Clovis, CA 6p
Sept 8, 2018 Papas Place - Clovis, CA 8p
Sept 15, 2018 BarrelHouse Brewing Co., - Paso Robles, CA
Sept 16, 2018 Special Show - Six String Explosion @ Poor House Bistro's Lil' Easy Backyard Party - San Jose, CA 3p
Guests: Miles Schon, Tim Barnes/Stoneground & Angel Reyes/Hot Sylvester Band
Sept 21, 2018 Black Oak Casino - Tuolumne, CA
Sept 22, 2018 Garcia River Casino - Point Arena, Ca
Sept 24, 2018 Blue Wing Saloon - Clearlake, Ca
Sept 27, 2018 Last Thursday of Every Month - Six String Showdown @ Poor House Bistro - San Jose, CA 6-9p
Sept Guest: Jeramy Norris
Oct 13, 2018 Harvest Festival, Sierra High School, 330-5p - Prather, CA
Oct 13, 2018 North Fork Chamber of Commerce Oktoberfest, Bandit Town Usa, 8-11p, $10 - North Fork, CA
Oct 19, 2018 Schoolhouse Tavern, 8-11p - Sanger, CA
Oct 20, 2018 Hammer TT Road Rally, 1130a-1230p - Meadow Campground, Millerton Lake, CA
Oct 23, 2018 Harrah's Lake Tahoe / Special Guest w/ Buddy Emmers - Lake Tahoe, CA
Oct 25, 2018 Last Thursday of Every Month - Six String Showdown @ Poor House Bistro - San Jose, CA 6-9p
Oct Guest: Stan Erhart
Oct 26, 2018 BarrelHouse Brewing Co., 630-930p - Visalia, CA
Oct 27, 2018 ClovisFest - Clovis, CA 12Noon-2p
Nov 2, 2018 Torch Club - Sacramento, CA 9p
Nov 3, 2018 Sly McFlys, 9p - Monterey, CA
Nov 4, 2018 Half Moon Bay Brewing Co. - Half Moon Bay, CA 5-8p
Nov 10, 2018 Caruthers Harvest Social - Caruthers, Ca. 3-7p
Nov 16, 2018 Chukchansi Casino - Coarsegold, CA 9p
Nov 29, 2018 Last Thursday of Every Month - Six String Showdown @ Poor House Bistro - San Jose, CA 6-9p
Nov Guest: Isaiah Pickett

---
Jan 2, 2017 Maui Sugar Mill Saloon - Tarzana, CA
Jan 14, 2017 Fulton 55 w/ Cloudship & Lance Canales ,8pm - Fresno, CA
Jan 19, 2017 NAMM Pioneer Mainstage, 12 Noon - Anahiem, CA
Jan 27, 2017 Pocket - Santa Cruz, CA
Jan 28, 2017 Poor House Bistro - San Jose, CA 6-10p
Feb 16, 2017 Honk Kong Inn - Ventura, Ca - Special Guest w/ Gypsy Blues Band
Feb 22, 2017 Guest Host, Hump Day Blues Jam, Skyline - Clovis, CA 730-10p